Adam obviously agrees with the saying "there's no such thing as bad weather, only unsuitable clothing." He loves being outside and even more so playing in the rain. Armed with his waterproofs he went to explore Nana's garden and track in the rain. First he challenged the cows to a race.
Yes you read that correctly – Adam wanted to race the cows along Nan's track and they did!
The cows chased Adam the full length of their field. The cows were exhausted at the end but Adam simply turned around and ran back again. The cows didn't follow. This week Adam has discovered he can independently climb up the ladder of Nana and Grandad's tree house.
Up the treehouse Adam discovered that running in and out of the leaves made his hair wet and was great fun.
The only problem with the treehouse is trying to get Adam down from it. He likes to use his favourite method of getting down Nana's stairs – by sliding down.  This doesn't work with a step ladder. After several laps around Nana's house Adam settled for playing peek-a-boo in the playhouse.
We had a wet but very happy little boy.
We are looking forward to participating in the Children's Day on Sunday 11th May with a trip to Barton Broad – post to follow soon.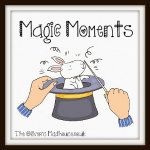 Equipment:
* A rainy day!
* Waterproof clothing
Adam was 2 years old.
Adventures of Adam has been shortlisted for a BiBs Award.
Please vote for Adventures of Adam in the Fresh Voice category.
Thank you for your support.