It is hard for me to comprehend that today I am celebrating my third Hyperemesis Gravidarum Awareness Day.
I suffered from Hyperemesis Gravidarum (HG) when I was pregnant with Adam. HG is severe pregnancy sickness that affects 1% of pregnancies. It is a debilitating and potentially life threatening condition, which causes rapid weight loss, malnutrition and dehydration due to unrelenting nausea and/or vomiting. It can have a profound effect on the sufferer's physical and mental health and well-being. You can read more about my own HG story here.
For the HG Awareness Day in 2012 I was fresh out of my HG hell. Adam was 13 days old.
We participated in the Her Foundation video (4 minutes 38 seconds) and a few weeks later found out about the Pregnancy Sickness Support charity in the UK.
Last year I produced the HG Awareness Day 2013 video which has been viewed over 3,000 times across the 3 versions.
This year we wanted the HG Awareness Day video to be centred around the theme of 'isolation and friendship'. The video shows how isolating HG can be and how vital the support of others is. This theme ties in with the notion of The Big Brew fundraiser which is happening throughout this week.
HG sufferers and survivors have all felt the truly awful isolation that comes from suffering with severe pregnancy sickness. The misconception of the condition can make the physical symptoms harder to deal with. Pregnancy Sickness Support provides vital support to sufferers through its telephone helpline, online forum and volunteer supporter network. The video celebrates the friendship and community behind the charity's strapline "you are not alone".
This years HG Awareness Day video is particularly special to me for many reasons. It is my first year as a trustee of Pregnancy Sickness Support. I never imagined when I went to my first PSS conference when Adam was 7 weeks old that I would become so involved with the charity and enjoy it immensely. Secondly, it will soon be the anniversary of the launch of the PSS Support Forum which I administrate. As Spewing Mummy states "barr a cure for hyperemesis, an effective support network is probably the second most important development for HG sufferers." It was my work with the Forum that led me to find HG friendly play activities suitable sufferers who have toddlers.
This video is also important to me because I have worked collaboratively with three amazing volunteers Katrina Wallbridge-Nichols, Amanda Shortman and Marilisa Valtazanou.
There is a special significance that Katrina has helped to arrange the video as Katrina and I went through our HG hell together. Our boys were born 3 weeks apart.
Katrina was the first person I spoke to who was suffering the same symptoms. There are two quotes that make me instantly think of Katrina:
"Friendship is born at that moment when one person says to another: "What! You too? I thought I was the only one." ~C.S Lewis
"A friend is the one who comes in when the whole world has gone out." ~ Grace Pulpit
 Amanda, PSS volunteer coordinator, provided the statistics taken from a recent PSS study. Amanda is the first port of call for many sufferers and she does a fantastic job bringing help to so many people.
Marilisa kindly composed and recorded the instrumental music for the mobile device version of the video.
It is also a privilege that so many HG sufferers and survivors shared their photographs and HG stories with me. Some HG survivors participated in last years video and it is wonderful to see their HG babies grow.  There are also survivors in the video who have recently been through HG again. They inspire me that one day I will be brave enough to through HG a second time.
So without further delay I am proud to share the 2014 Pregnancy Sickness Support HG Awareness Day video:
If you wish to view the video on a mobile device please watch this version:
"Nine Months Of…" campaign
Back in August 2013 PSS launched its first national "Nine Months Of…" campaign to raise awareness of the conditions it supports. The campaign started on 8th August and ends today (15th May 2014).
The 'nine months of…' fundraiser was made up of several people setting out to challenge themselves in a number of activities ranging from the physically demanding to the creatively difficult. All the participants in the campaign suffered the debilitating condition of HG and wish to support other sufferers.
Amanda has spent the past 9 months crocheting for at least 10 minutes every day. She has produced stunning handmade baby and toddler items – including blankets, cardigans, jumpers, hats and mittens.
All of her items, plus other handmade items donated by volunteers, are currently up for auction on eBay. Everything starts at 99p and the auction will end this Sunday. 100% of the total price of each item sold will go direct to PSS. Please check out the auction.
My own 'Nine Months Of…' challenge is to complete the Yorkshire Three Peaks – 3 peaks to represent 3 trimesters. It is a gruelling 25 mile hike up Pen-Y-Ghent (2273 ft/ 694m), Ingleborough (2373 ft/ 723m) and Whernside (2414 ft/ 736m) in less than 12 hours. For the past nine months I have been training for the walk and have recorded most of my training walks on this blog.
Back in August 2013 this is what I wrote about why I wanted to do the Yorkshire Three Peaks:
"So why I am putting myself through nine months of physical training and 12 hours of pain? The reason is because of two words – Hyperemesis Gravidarum. Those two little words that have changed me. Two words that took so much away from me but that has also given much in return.
For nine months I suffered from the debilitating condition called Hyperemesis Gravidarum whilst pregnant with my son. As dramatic as it sounds I truly believed I was going to die – and several days wished for nothing more. I was vomiting 40+ times a day and unable to look after myself. Each and every second of my pregnancy was pure hell. There was never any let up. Even when the medication eased the vomiting words still cannot describe the torture of suffering from relentless nausea 24 hours a day.
Nearly 15 months on and Hyperemesis Gravidarum still hasn't left me. I no longer feel the physical symptoms but mentally I still suffer. In an instant I can be taken back to those darkest of days when all I could do was lay still and hope that time would go quickly. Those two words of Hyperemesis Gravidarum have been replaced by four words – Post Traumatic Stress Disorder.
The challenge, for me, will require determination, endurance and stamina – much like suffering nine months of Hyperemesis Gravidarum!"
How true those words appear nine months on. Training has required determination, endurance and stamina. Getting up early to go for walks in the rain, pushing a toddler and a pushchair up hills (yes we managed to find hills even in flat Norfolk), being battered by the wind and walking when sleep deprived because your toddler thinks 4.30am is the best time to start the day.
However, despite all of that training my body has let me down at the last hurdle. In March I had bronchitis. I took a few weeks off from training and hoped my breathing would improve by easing back into our training schedule. Unfortunately in the middle of April I had another bout of bronchitis that left me bed bound for a week. I have had two weeks worth of steroids and several medical appointments. As a result my GP has advised me not to attempt the Yorkshire 3 Peaks on the 25th May as planned.
I can't believe my body has let me down yet again. It wouldn't let me have a normal pregnancy and it isn't letting me complete my challenge…yet. However, I am not going to let it defeat me. We are still visiting the Yorkshire 3 Peaks at the end of May but we will be taking Adam with us. No doubt he will be able to go up at least one peak – running!
We have rescheduled our 3 Peak challenge to September 6th.  Going through HG for nine months has taught me many things – including perseverance and determination.  I will complete the Yorkshire 3 Peaks challenge!
You can sponsor my postponed Yorkshire 3 Peaks challenge and help Pregnancy Sickness Support by donating here:
The Pregnancy Sickness Support Charity is making huge changes to the way women are supported and treated during their pregnancies. It offers a peer support network and information about treatments through their website, leaflets, helpline, online forum and social media. All of this is done thanks to the donations of people like you as we receive no funding at present. Please help us help even more women.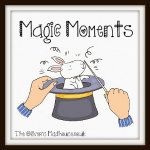 Adventures of Adam has been shortlisted for a BiBs Award.
Please vote for Adventures of Adam in the Fresh Voice category.
Thank you for your support.